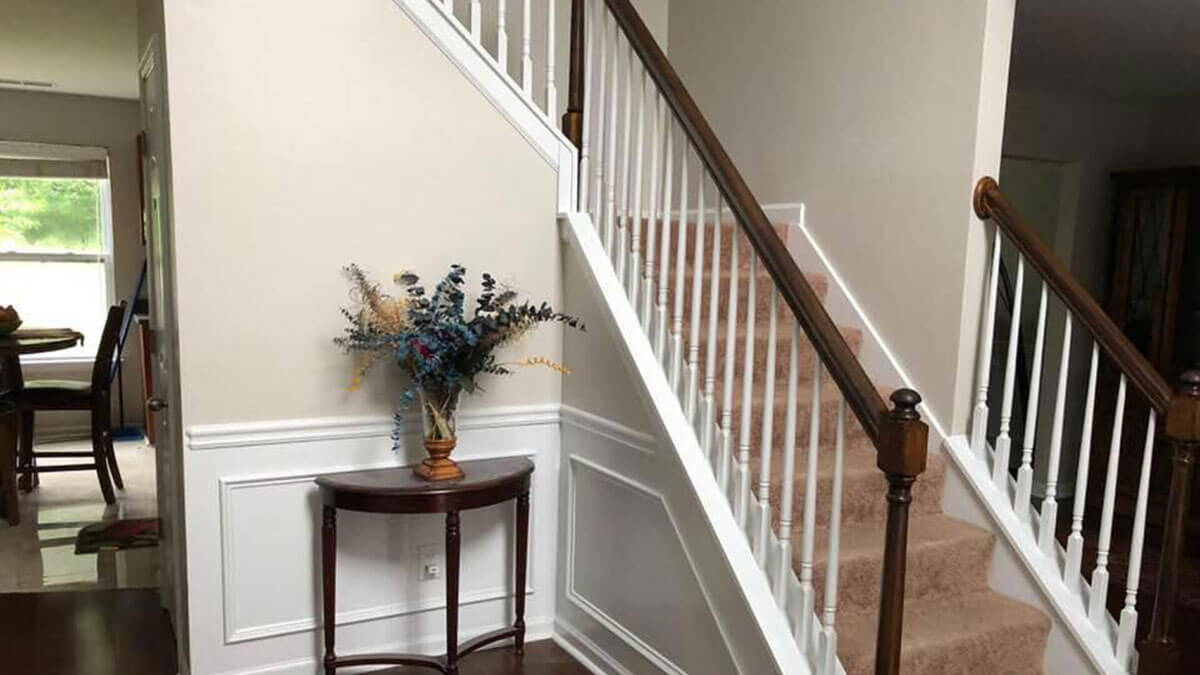 Is your house suffering from post-holiday doldrums
Think about it. You had company over the holidays and have scuff marks, fingerprints and nicks from moving furniture around and the visit from accident prone old Uncle Ed. Holiday decorations left some new holes in your walls, and you need a new happy color on your walls to breath life back into the early months of 2019.
Cold weather is the perfect time to spruce up the inside of your home, whether it be interior painting of your whole house or just a few rooms.
Need design and color ideas from a professional?  R Contracting services is here to the rescue!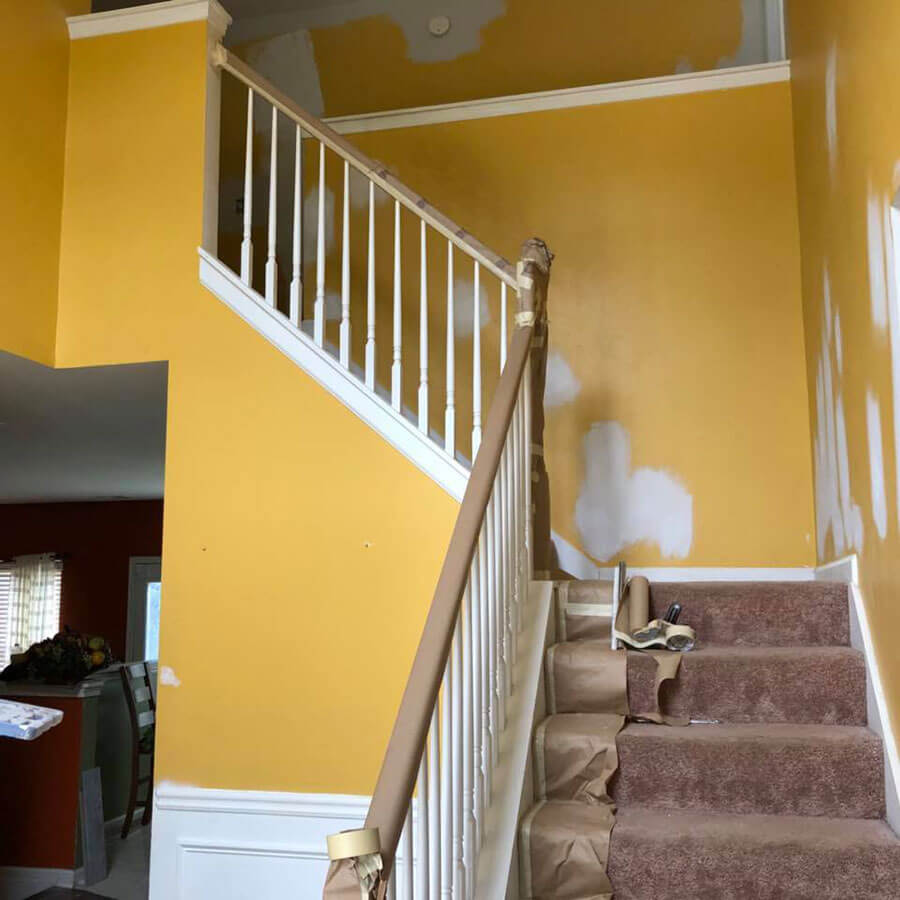 Staircase Design and Remodel - Before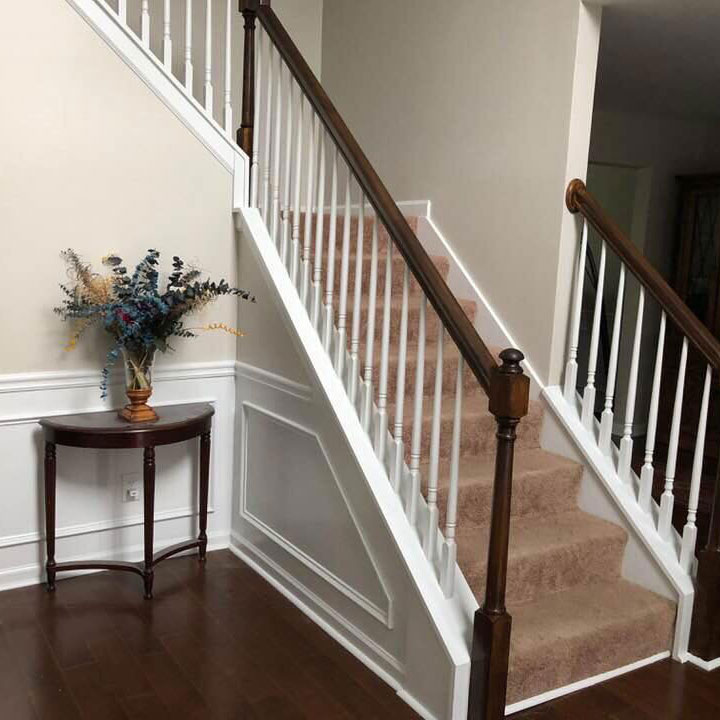 Staircase Design and Remodel - After
Work through your color choices with our designer and let us help you choose your new interior paint color scheme and design consultation that compliments your style and furnishings and brings joy to your heart each time you enter your newly painted interior of your home.
Ever consider Wainscoting?  It's a beautiful classic feature that adds a sense of stateliness, charm and a level of detail that sets your home apart from your neighbor. We install and color coordinate walls with your new wainscoting, including a bright white with a contrasting bolder color on the walls such as rich brown, ocean blue or other favored color palates.  Another beautiful option showing up in designer plans is to have silver-gray wainscoting and white walls.  Either way, this is a great way to add dimension to any room.
Installing molding is an inexpensive way to add a custom look during your professional interior painting makeover, as well as adding an accent wall of shiplap!
Enlisting the services of a professional for your project saves you time and hassle.  As professional interior painters and design consultants, prepping surfaces, replacing and/or repairing challenged areas, cleaning and priming surfaces, and using quality painting materials and pristine cleanup is standard for every homeowner we work with.
Check us out at rcontractingservices.com, email us at rcontractingservices@gmail.com. Or call 770.294.6455 today!