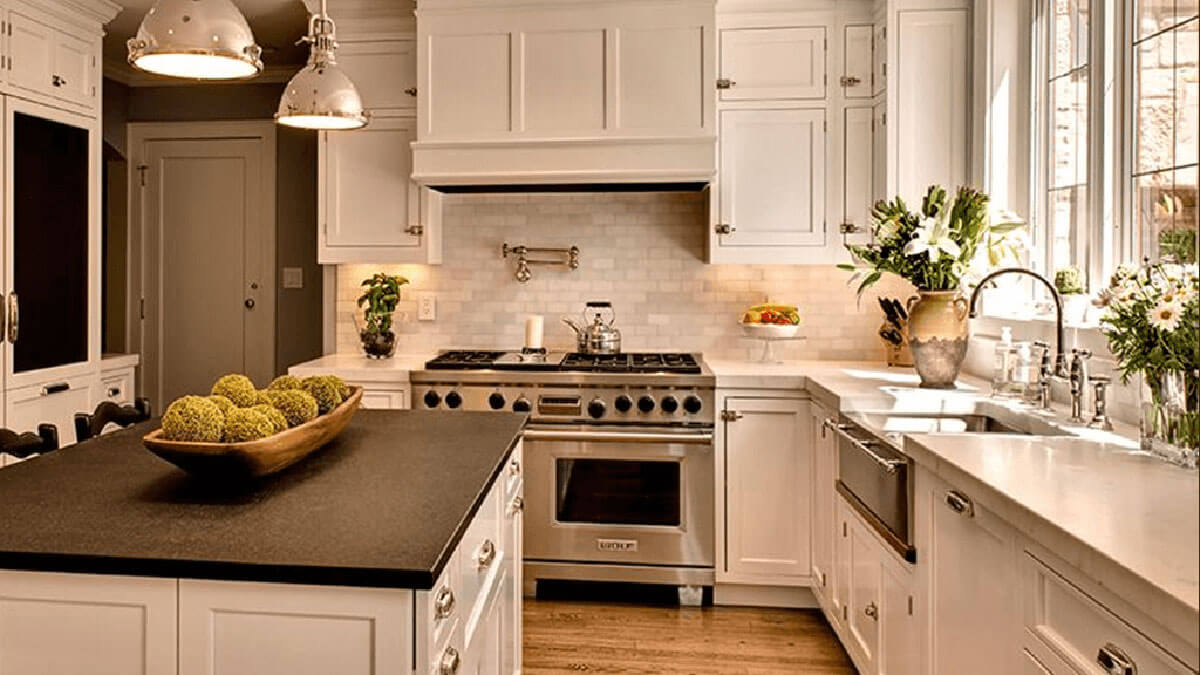 As one of the biggest features of your kitchen, your cabinets are an important aesthetic detail. Over time they start to show signs of wear and tear, and become outdated. Painting is a great option to strongly consider. The professional painters at R Contracting Services can revive most types of cabinets with a professionally and properly applied fresh coat of paint.
Benefits to having your cabinets professionally painted:
Cost: The first advantage to painting your kitchen cabinets is the amount of money you will save. It's less expensive to paint instead installing new ones. This is true even if you have a professional painter complete the job.
Style & Condition: It's also important to take the current style and condition of your cabinetry into consideration. If you like the style and the woodwork is still in good condition, there's really no reason to make any major changes.
Minimal Disruption: Tearing out old cabinets and replacing them can be a time-consuming project. It's likely it will cause some disruption to your household and make it difficult to utilize your kitchen as you normally would. Painting quicker and less invasive.
Variety of Choices: Painting will give you the opportunity to choose from a variety of colors to complement your existing décor. Professional painters know all the tricks to provide you with a professional look by using their skills, expertise and high-quality products that professional interior painters use.
There are critical processes to painting cabinets.  The key to making sure you get the results you desire is to hire an experienced professional painter. R Contracting Services knows all the proper steps, guaranteeing your cabinets look as good as new.
R Contracting Services – Creating curb appeal to Metro Atlanta homes!
Serving Buckhead, Virginia Highland, Oakdale, Morningside-Lenox Park, Candler Park, Midtown, Atlanta-Inman Park, Brookhaven, East Chastain Park, Druid Hills, Dunwoody, Sandy Springs, Johns Creek, Milton, Alpharetta, Chastain Park, Roswell, Peachtree Corners, Berkley Lake, Vinings and more!