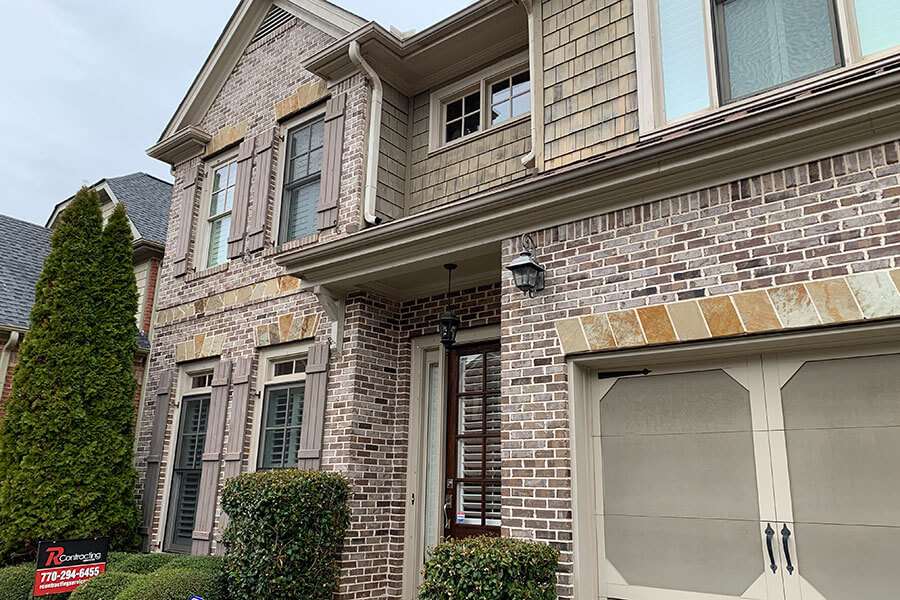 Change up spring cleaning and include home beautification projects on your to-do list. Professional exterior painting provides several benefits for your home, all of which contribute to its function, value, and aesthetics.
Increase Curb Appeal
A fresh coat of paint brings the "pride of home ownership" effect to your home's curb appeal. It offers a "like new" look that contributes to an increased home value. A well- maintained look makes your home attractive to buyers over those with peeling paint and damaged siding. We simply help make your house look like it is loved and well cared for.
Keep Insects Away
Exterior paint products keep termites and other critters away from your home. Most paints feature chemicals that repel insects, keeping your home safe from infestations and property damage.
Protect Against Rot & Elemental Damage
Cracked paint invites rot and insect damage. Protect your home from wet rot, dry rot, weather damage and color fading with quality exterior paint or stain. It creates a barrier between the wood and the elements that extends the life of your siding and helps avoid premature, expensive replacements.
Lower Energy Bills
Lighter paint colors reflect sunlight and can help keep energy bills reasonable. Solar-reflective paints repel heat to keep your home cooler in the summer, which means your HVAC system doesn't have to work as hard.
Customize For Every Surface
Your business or home, your deck, shed, garage, gazebo – any exterior structure you may have, we are able to paint/stain. Our extensive experience in painting provides the know-how to paint all exterior materials and make it last. From residential home and fence painting to aluminum siding and metal surfaces, our custom formulas permit painting for all types of exteriors.
Affordable, high quality and customizable exterior painting upgrades by an affordable remodeling contractor! Contact R Contracting Services today at 770 294 6455 or email us at rcontractingservices@gmail.com for your free consultation today!
---