Fall is a beautiful transitional season here in Snellville, Loganville, Grayson, and Metro Atlanta. It truly is the perfect time of year to do home improvement projects. Some home improvement projects are better left to the cooler temperatures and lower humidity that fall brings. R Contracting Services makes sure that your home is ready for winter.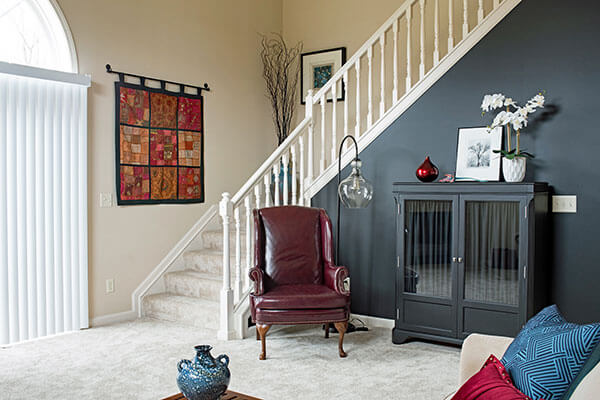 Ways we can help you prepare for winter while bringing out the full potential and comfort of your home:
Interior and Exterior Painting
Fall is the perfect time for interior and exterior painting. Fall weather is generally very mild, allowing us to keep windows open during and after an indoor painting project and increases drying time and fume release.  Also, we are seeing a notable shift in home design where pops of color – particularly in darker hues of blue and gray to even black are gaining popularity. Contrasting colors, especially in kitchens and home exteriors add interest and dimension to a room.  Add freshness to the interior and exterior of your home with a new protective coat of paint. 
Update Kitchen and Bathroom
A cluttered kitchen can often be fixed by a simple remodel.  Upgrades can include new cabinets or our guaranteed painting process of current cabinets, add shelving, granite, quartz, concrete or custom wood countertops, updated backsplash, ceiling can lights and new flooring to mention a few options.  Your bathroom can be made to feel much larger with free tips from our in-house designer, and often include a custom vanity, new and improved lighting, new shower and tile, waterproof wood, Luxury Vinyl Plank (LPV) or tile flooring, and upgraded sink options.
Basement Finishing
An unfinished basement space is like a blank canvas with endless possibilities, waiting to be transformed to complement your home. From a home theater, space to watch your favorite sport, a guest suite or a kids' playroom, our designer listens to your wish list and designs the basement remodel of your dreams!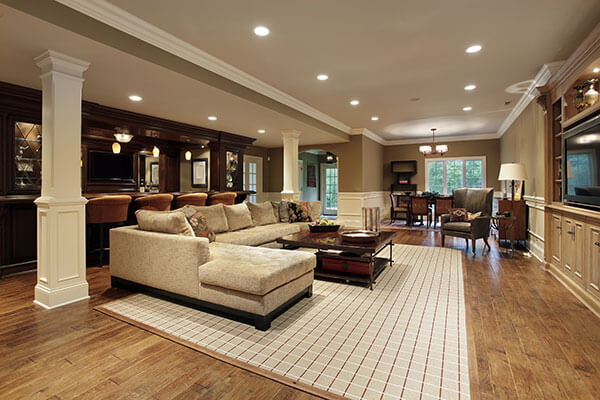 Privacy Fence Design and Deck Design and Construction
Your new privacy fence accomplishes many goals, but most importantly provides... you guessed it... privacy!  Keep fido and your kids safe and protected with standard or custom wood privacy fence design built with your budget and overall privacy fence goals.  Adding a new deck or upgrading the existing deck on your home increases living space to help bring the outside in especially with the impending cooler weather.
Home renovations are not only important for your personal comfort, they are also valuable when you are on the verge of listing your property. Strategic home remodeling and renovations maximize your home's value when it is time to sell. 
R Contracting Services. A General Contractor (GC) with integrity and over 30 years of experience. Contact us at rcontractingservices.com,  rcontractingservices@gmail.com, or call 770.294.6455 for your free design consultation and quote today!
Creating curb appeal around Atlanta for over 30 years!
R Contracting Services is a professional licensed and insured General Contractor Serving:  Grayson, Lawrenceville, Snellville, Loganville, Dunwoody, Sandy Springs, Roswell, Buckhead, Johns Creek, Milton